About Slovenia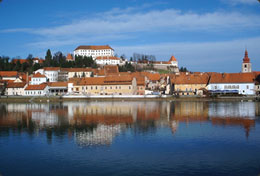 Slovenia, not Slovakia!
Slovenia split from Yugoslavia on June 25,1991 and became part of the European Union on May 1, 2004. Often called "Europe in Miniature", Slovenia has much to offer everyone - travelers, tourists and those who call it home.
If you are looking for unspoiled nature, you certainly won't be disappointed with Slovenia's riches: the Alps with its passes and Triglav National Park, Lipica with it's famous horses, the Skocjan Caves and the Karst, not to mention the gorgeous Logarska Valley. Be sure not to miss the emerald waters of the Soca River or the Intermittent Lake in Cerknica.
For those interested in history, you will be rewarded with every step you take around this lovely European country. Slovenia is also known as the "Land of Castles", and after seeing them in their dramatic settings at Bled, Postojna, Ljubljana and Skofja Loka as well as in Celje, Mokrice and Bogensperk, you will know why. Of course we can't forget Benka's hometown of Ptuj, where the oldest castle in Slovenia stands overlooking the ancient town.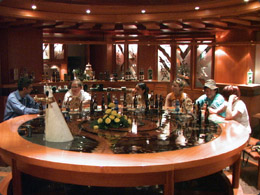 If you are into adventure travel or sports, Slovenia is wonderfully suited to as well. Possibilities for rock climbing, hiking, kayaking, canoeing, caving, bird watching, cycling, canyoning, skiing, golfing, horseback riding, fishing and sport hunting are around every corner. It is no surprise that most Slovenes are active, sport loving people. No couch potatoes here!
After an active day of exploring, you may want to relax in one of Slovenia's 16 thermal spa resorts. Indulge your appetite and enjoy the delicious traditional food, complimented with excellent Slovene wines such as Traminar, Rizling, Pinot Blanc, Merlot, Cabernet, Refosk, Teran, Cvicek and so many others. And, as with all proper Europeans, Slovenians are proud of their excellent local beers!
For more information please visit
www.slovenia-tourism.si